Welcome to Our Year of Order and Excellence!
5 days ago
Welcome to Ford Elementary School. The 2019-2020 school year is our Year of Order and Excellence. I am delighted to have the opportunity to positively impact the lives of our students. Our students deserve the best educational experiences available. It is my personal mission to ensure every student at Ford Elementary School is taught by an effective teacher, supported by a caring adult and inspired to achieve success.
Student success is the foundation of our vision. In the year 2020, we will see our vision realized. We will be the top performing school on all performance measures. Our every day practices will result in excellent performance for all students. Each day our students will experience teaching that is personalized to their needs, relationships with adults that support their social-emotional well being, and challenges that allow them to grow and develop skills for success in life.
In this Year of Order and Excellence, I ask that all parents and community affiliates join us in making our students' lives amazing. Please consider volunteering, visiting, and offering support to our well deserving students. I am always available to our students, staff and community and I remain open to positive support. I am grateful and honored to have the opportunity to lead Ford Elementary to award winning levels of success.
Yours in Service,
Zak Watson

STOP!T Anonymous Reporting System
Ford Elementary School Strategic Plan, Vision, and Mission
Ford Elementary's History
5 days ago
In the early 1920's, Watts Mill School served the children of the Watts Mill area. There was a great need for more space due to the increasing numbers of students. During the Fall of 1936, Ford Junior High School was built. The students and faculty made a historic walk from their beloved Watts Mill School to their new school building to signify a new beginning. The school was named after a much loved community leader and principal of the Watts Mills School- Mr. J. E. Ford.
In 1938, Mr. Ford watched his middle school grow into a senior high school and an auditorium was added to the school. In 1940, a gymnasium was built under the W.P.A Government Project. The first graduating commencement was held in May of 1940. Six hundred students were enrolled at Ford.
In 1941, four classrooms were built to accommodate 1st and 2nd grades.
In 1944, a lunchroom was added, which opened the first week of January 1945.
The 12th grade was added to Ford's curriculum to meet the demand for a higher education in 1948.
In 1949, the machine shop was built.
In 1963, the present band/music room was added to the auditorium.
In 1970, student enrollment grew to 776 students, with 33 teachers, and 2 secretaries.
Currently, Ford Elementary School serves Pre-K through 5th grades with approximately 530 students, 27 teachers, and 32 staff members. One hundred percent of our student population receives free breakfast and lunch. Our student population is approximately 48% Hispanic and is served by our ESOL program.
A MESSAGE FROM THE NURSE ABOUT IMMUNIZATIONS
5 days ago
Required Boosters for School Attendance
Summer is a great time to make sure students are up-to-date on immunizations for the 2019-2020 school year. The following are required boosters for school attendance. Please note this is not a complete list of all vaccines.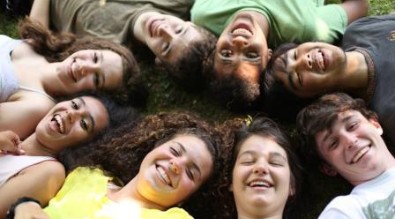 5th graders are required to have two doses of the Varicella (chicken pox) vaccine.
7th graders are required to have the Tdap vaccine and three doses of the Polio vaccine. One dose of the Polio vaccine must be after the 4th birthday.
After the 1st birthday, one dose of the MMR vaccine is required for childcare, and two doses of the MMR vaccine are required for school attendance.
The following immunizations are not required for school attendance, but are available to help protect against illness: Meningitis A/B, HPV, and Flu (in the fall).
For additional information about immunizations, visit South Carolina Immunization Requirements for Childcare and School.